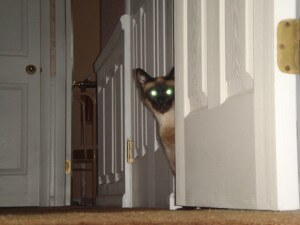 The owners of Powerblogs have devoted their energies to other things for the last few years and are thinking of shutting it down soon, so it seemed like a good time to make the jump to another platform.  I'm trying things out here without redirecting www.seorookie.net to it for the moment, for anyone who's happened on it and been confused.  At first I was going to delete this post and start with a new one after importing everything from my existing blog, but I like the title, which reminds me of the chorus to the first song on the Go-Go's reunion album eight or so years ago.  Not the most consistent album, but a fantastic opening volley.  Think I'll listen to it.
Anyway, if you're a regular reader, you'll see this after I redirect my domain to WP.  If anything's displaying weird or what have you, please let me know.
Added later: Is it my imagination, or does this fixed-width format make me look even more long-winded than usual?
Added still later: Naturally, mine seems to be the only computer in the free world that is still directing to the old Powerblogs blog. GRRRR! I wouldn't have been able to get things up and running here last night were it not for my mother's behemoth desktop, on which she uses AOL. AOL! Who'd have thought I'd ever be thankful to have AOL to fall back on?
Added yet later: Okay, I think it's displaying fine in Firefox now, though it took me a bit to figure out what the problem was. (Why on Earth would you want to put the code in for the footer at the end of your Main Page template? That would be silly!) If anyone's getting weirdnesses (besides that related to the content of what I post), please let me know.